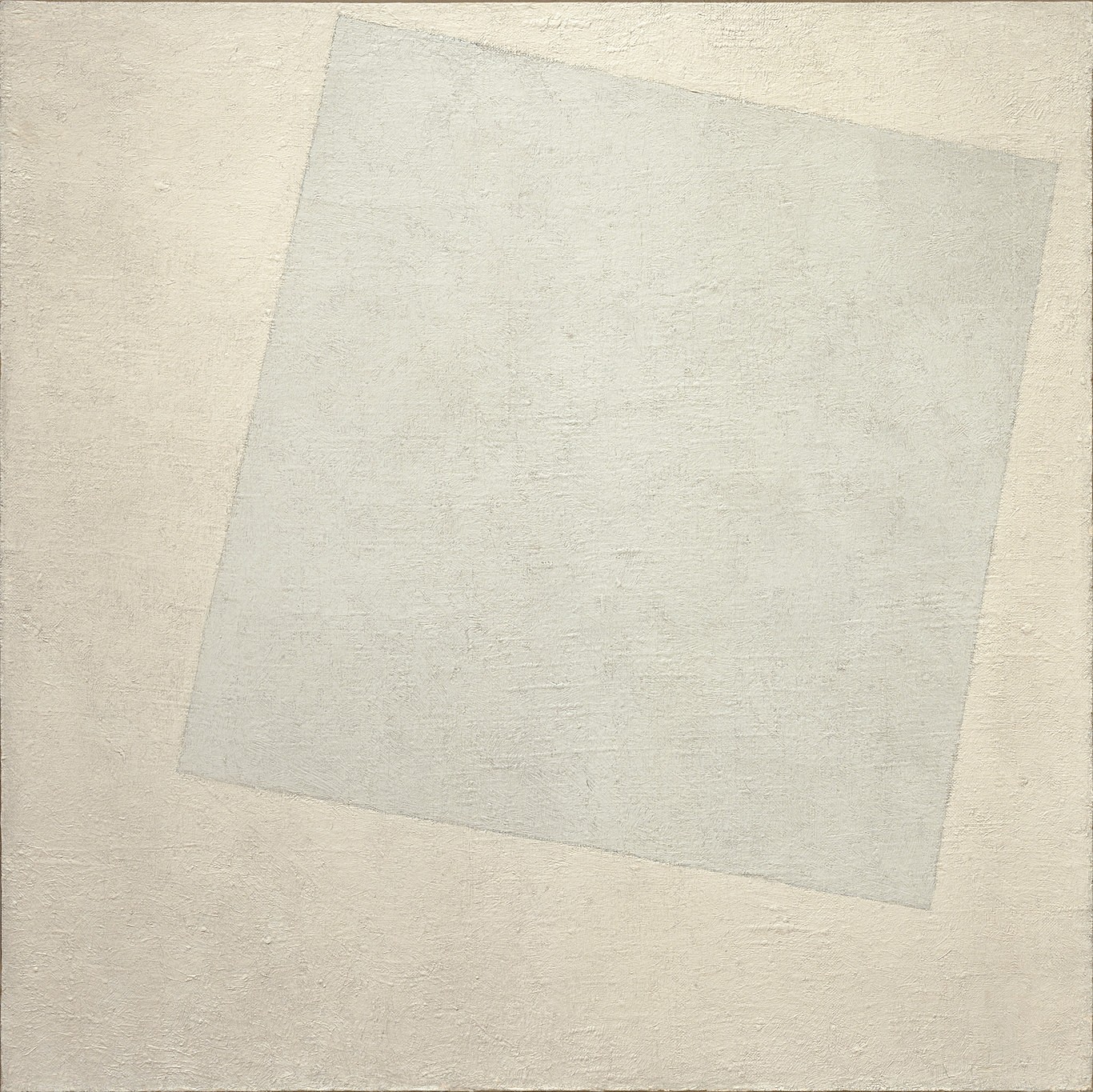 Kazimir Malevich - Suprematist Composition: White on White (1918)
Malevich described his aesthetic theory, known as Suprematism, as "the supremacy of pure feeling or perception in the pictorial arts." He viewed the Russian Revolution as having paved the way for a new society in which materialism would eventually lead to spiritual freedom. This austere painting counts among the most radical paintings of its day, yet it is not impersonal; the trace of the artist's hand is visible in the texture of the paint and the subtle variations of white. The imprecise outlines of the asymmetrical square generate a feeling of infinite space rather than definite borders.
So-called "white paintings" are in museums all across the world and Robert Ryman's all-white painting "Bridge" sold for a record $20.6 million at a Christie's auction in 2015. How are these seemingly plain white paintings considered art and why is it that not anyone can pick up a tube of white paint and make one? We talk to Elisabeth Sherman, an assistant curator at the Whitney Museum of American Art in New York about why there is much more to these paintings than meets the eye, and while you could have painted on of these priceless pieces of art, you didn't.