Confirma-se. Sempre vou ao Teatro Real em Madrid ver estes senhores...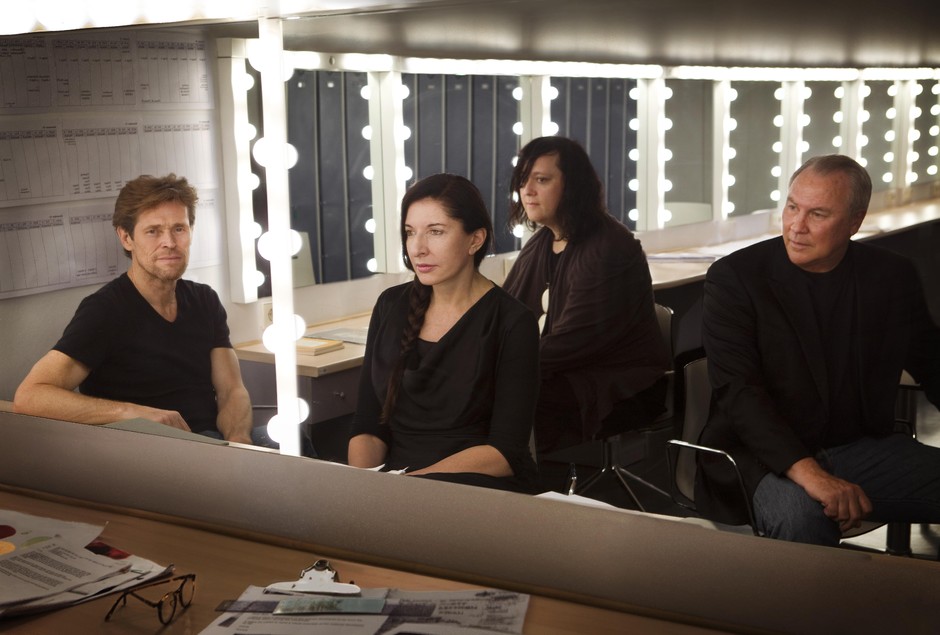 ...a fazer isto:
Dizia a apresentação original de Manchester: "The show features scenes from Abramović's life and career, from her Serbian childhood to her work as a performance artist. With original and traditional music, including songs written and performed by the incomparable Antony (Antony & The Johnsons), this ground-breaking show brought together the worlds of theatre, art and music to thrilling effect.
The Life and Death of Marina Abramović is a once in a generation cultural event, starring Marina Abramović, Willem Dafoe and an international cast of actors and performance artists."
E disse o Guardian, na altura: Throughout, the collaboration of music, light, sound, text and design is exceptional. All of the performers combine high levels of technical expertise with extraordinary emotional intensity. Willem Dafoe's crazed expressionist-style puppet-man is sheer energy; Svetlana Spajić and her group of Belgrade singers are haunting; Hegarty is supernatural and Abramović herself protean. At its least good moments, this production is simply beautiful; but, at its best, it offers something more than the sum of its excellent parts."